[ad_1]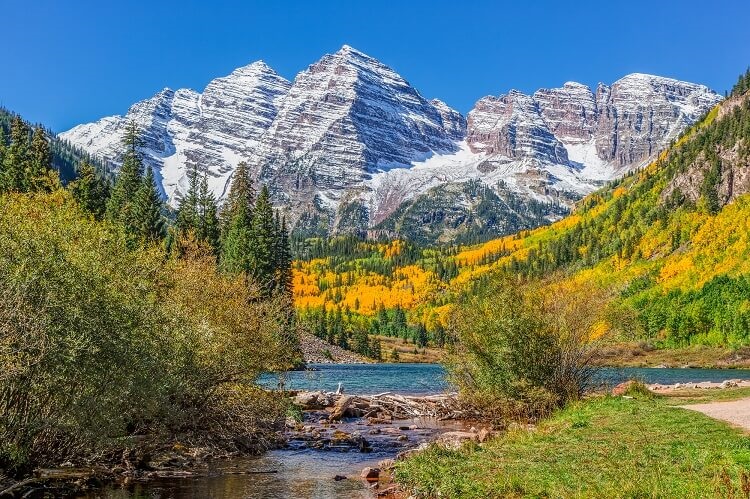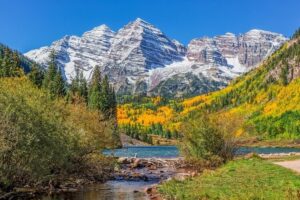 Well, it's time for another retirement update where I share what it's like in the retired world of ESI.
If you didn't catch the last one, here it is. You may want to read it as some of the items mentioned in this post will assume you know what's in the former piece.
The past three months have continued to be full of excitement, so let's get to the details!
FYI, I'm writing this a few days ahead of posting, so the U.S. election has not happened yet, but will have happened by the time this posts (just making that clear upfront). I don't think anything I say will be impacted by the election, but I'm sure nerves will be raw no matter what happens.
So please be kind to each other in the comments. 😉
Life
My son has been working quite a bit (averaging 40 hours a week lately). He travels most of the week to Home Depots and has gone to New Mexico, Texas, Utah, and all over Colorado, completing inventory services for them. He still hopes to return to Kona, Hawaii in January but we'll need to see what the world is like then (Hawaii has been one of the most strict travel-wise during Covid). We're all kind of on hold for the future with this disease.
My parents drove their motor home to an RV park about 20 minutes from us in mid-September and stayed for a month. We saw them 5-6 times a week, usually for supper, so it was a great time overall. They left for Las Vegas in mid-October and will be there until they decide to move on.
Shortly after my parents arrived, my daughter and son-in-law moved in with us. They, their four cats, and all their stuff moved into our finished basement. Since they were here most of the time my parents were, the entire family was together. They will be staying with us until they can qualify for their mortgage and find a house — which should be sometime in March (my daughter is self-employed and needs this year's tax return completed to count her income for a mortgage). All I can ask of anyone reading this is to please pray for us. 😉
Our cat got sick shortly after my daughter and her cats arrived. Her cats were sick and even though we didn't mix them, they do "visit" under the basement door, so he could have caught something from them. Or it could be the weather change (very dry here) or even the stress of all that was going on. Anyway, he was blowing snot for about 10 days but seems better now (after a vet visit and a shot). Most of my Instagram photos are of him if you want to check them out — he's so cute! 🙂
In completely depressing news, the large tree in front of our house died. We had an early freeze last fall and a late freeze this spring that killed ash trees all over Colorado Springs. Ours is being cut down and the stump ground later this month along with a couple trees in back that are dead or dying. In the spring we'll plant new trees.
In much better news, we got shades in the living room and my current office. They are AWESOME. They give us a great views of our front and back yards, look better than our old blinds, and are better insulators. We may add them to other areas of the house over time.
In late August we attended a memorial service at our church for a friend (he actually passed in April, but this was the first time we could gather to remember him). He and I knew each other from my job in Oklahoma and both ended up in Colorado Springs. He was a great man and friend and passed way too early (early 60s from a brain tumor). It was a surreal experience in many ways, made even more somber by all of us seated apart from each other and wearing masks.
Covid Impact
Like most (all?) of you, our lives are different because of Covid-19. A few related comments:
We are headed back to "level 2" of Safer at Home tomorrow (here's what it means). I don't think it will impact us much as we've been masking up, social distancing, and avoiding crowds since March. I thought everyone was doing that these days, but apparently not.
I'm still watching church online. My wife's work group at church actually had a positive Covid test in mid-October. My wife was told not to attend church even though the infected person was someone who came in contact with someone who came in contact with someone who came in contact with my wife. Oh, and it all happened 10 days before we even found out about it. All was well in the end and we never had any issues. Anyway, I still like watching from my living room in my comfy chair, a cat in my lap, and a bowl of ice cream in my hands.
I'm even more certain that movie theaters are done-zo for me. That said, I do have something like $50 on a Cinemark card so maybe the cheapness will kick in and I'll go to use that up. Ha! I am personally in full support of streaming new release movies to homes as long as the price is fair. Disney asking $30 for Mulan was crazy IMO. If this is the pricing that's to come, it will kill movies for us even at home.
I'm still playing pickleball on a private court once a week but my gym (Lifetime Fitness) has added courts so I play there as well (we wear masks into the facility but not while playing).
We still aren't eating out much and I don't miss it. I'm trying to lose my last 10 pounds anyway and eating out is not conducive to that. I know, neither is the ice cream. 🙂
Travel
My wife and I took advantage of our live-in cat sitters and went to Glenwood Springs and Aspen the last week of October (FYI, I'm sharing pictures on Instagram). We hadn't been to either city and wanted to see them. Here's a brief recap of our time:
Wednesday, October 28 — We drove to Glenwood Springs and checked into the Glenwood Hot Springs Resort. They have two pools there (one warm and one hot) and we relaxed for an hour or two. We then hit the town, which is a nice, little place you'd expect to see in a Hallmark movie. We did some shopping, lots of walking, and had an excellent meal at The Italian Underground.
Thursday, October 29 — The next morning after breakfast we hiked up to Doc Holiday's grave before heading out to Aspen. We were in Aspen by about noon and checked into the Molly Gibson Lodge. We headed out for the Maroon Bells trailhead (pictured in this post — not my picture) and did a couple hours of hiking (and took about a million pictures). Then we headed back to check out the town of Aspen (mostly shopping) before having a great dinner at the Hickory House. After that we rolled back to the hotel and enjoyed the hot tub in our room.
Friday, October 30 — We were up early and took a nice walk on the Rio Grande Trail, seeing some beautiful scenery and some swanky homes. After a quick breakfast we headed home, going over Independence Pass at 12,000 feet. We got home about 2:30 pm, happy to have been away and happy to be back at home. 😉
We don't have any future travel plans as we are unsure what our possibilities will be this winter given round 2 of Covid.
Stay tuned…
Health
My shoulders started hurting from all the pushups I'd been doing, so I stopped 100 pushups a day after 206 consecutive days. Instead I started back up with my trainer. I'm lifting again, doing cardio 3-4 times a week, walking 20k+ steps a day (average through the year so far is 20.5k steps per day), and playing pickleball. I tried swimming again as well and it was brutal. I forgot what hard work it is!
I'm playing pickleball three to four times per week as noted above. It's even nicer now that my club (which I can walk to) has open courts (they are taped tennis courts, but still way nicer than playing in the gym, which was their option last year.)
I had my dermatologist six-month check up on September 17 (with his assistant, not the doctor) and she found a mole that "looked suspicious" (which she is prone to do). I maintained that I had that mole for 50+ years but she insisted we take it off, so we did. The lab came back several days later and said it was nothing. So she cut a section off my body for nothing. So far, she's 3-2 (three right, two wrong) so if she misses one more, I may look into another office that's less "cut first and ask questions later". Or else I'm going to begin looking like a bad version of Frankenstein for no reason.
Entertainment
The video game drought ended with Ghost of Tsushima releasing on July 17. I LOVED it and played twice all the way through, spending a total of 110 hours (yes, I track to make sure I get my money's worth). 🙂
Then I bought the Marvel's Avengers game on September 4. It was not nearly as good. I finished the story mode at 25 hours and played another 15 hours before it was so repetitive that it was boring. I got pretty good at Iron Man and wish they had created an open world like the Batman Arkham video games had — that would have been cool.
Next on the game front is Assassin's Creed Vahalla which comes out November 10. I had a real decision to make as Spider-Man: Miles Morales comes out November 12 and I LOVED the last Spider-Man. But AC is my go-to series, so I got that one (pre-ordered), will play it for 100 hours or so, then get Spider-Man (probably in late December or early January).
2021 is looking like a decent year for games too. Horizon Zero West should be out sooner rather than later (it was supposed to be out at the end of this year). Plus Gotham Knights is set to hit next year and it looks really, really good. Of course they could move it back as video game makers often do, so I won't count on it releasing anytime soon.
I'll also be buying a PS5 at some point assuming they can make enough of them.
My wife and I attended the Parade of Homes this year and ended up seeing a total of 32 homes — some in the Parade and some open homes near Parade homes. It was a fun time, as usual, and the mask/Covid thing didn't slow it down much. I posted some of the pictures we took on Instagram if anyone is interested.
I have been reading a ton of retirement books the past few months (as you can tell by the posts I've been doing). There are many more coming up — many of which are detailed below.
Finances
Our net worth ended October at $4.49 million after peaking at an all-time high of $4.63 million at the end of August. What a rollercoaster ride it's been this year! I'm still up well over $1 million since I retired, so there's not much to complain about.
My dividend stocks have done about as good as the market on growth (though the oil ones have been battered recently) with their 5.5% yield more than making them winners so far. I really like getting various "paychecks" from them on a regular basis and am happy to have yet another stream of income.
My real estate investments have continued to have some of their best months ever. In fact, October's earnings were my second best month in the history of owning them. My one non-paying tenant is now paying a bit, so all the places are on track. And with only needed, emergency maintenance being done, expenses are very low. From April through October, I've gotten $63.5k in withdrawals. This is on places I paid $600k for (including renovations), so not a bad return at all.
I am also close to completing my first real estate syndication investment. We had a syndication expert do an Ask Me Anything session in the Millionaire Money Mentors forums. I became interested in the concept based on her answers, dug into it a bit, signed up with a couple syndicators, was offered a deal, researched it (including a call with the lead guy), and then jumped in. We will be investing $50k into an apartment complex in North Carolina. The deal is set to pay 7% per year plus part of the appreciation when it sells in seven years for an overall annual return in the 12% to 16% range. I'll likely write a post on this once I have a bit more experience with it.
ESI Money
ESI Money is doing well as traffic and ad revenue have picked up since the tragic March/April timeframe. I'm still on pace to make $35k or so from it, so not a bad year overall (especially since I'm posting three times a week now instead of four).
I am way ahead with millionaire interviews (234 in the bank so far) but can always use more. So if you're interested in doing one, I'd love to share your story. I also (especially) need retirement interviews as well.
I am in the process of moving my office from downstairs near the door (where the "official" office is) upstairs to my daughter's former bedroom. It's more private up there (I'm going to be doing some video stuff and need quiet), has better security (versus storing all my valuable stuff one window away from a passing thief), and offers more room with three usable walls (versus two in the office). I'll detail what we do with it once it's complete (which should be my next update). My wife will be taking over the downstairs office (which we intend to update a bit too) so her stuff isn't all over the kitchen.
One of the reasons I want a new/larger/private office is that I plan on making several courses over the next couple years. Stay tuned as ESI Money readers will hear about it first and receive special pricing when it launches.
The Millionaire Money Mentors forums have been amazing! Between Apex educating us all on real estate investing, the great Ask Me Anything sessions we've had, the freebies and giveaways I've added for fun, and so on, it's way over-performed my expectations. We're currently at 230+ members and 65 or so mentors. I'm working on a marketing plan to offer the membership to a wider audience, and we'll be shooting for hundreds if not thousands of more members. The site will likely make more money than ESI Money this year. I'll share details in my annual financial update early in 2021.
Books
Here are a few of the books I've purchased from Amazon recently — some of which I've read and some I still have to read:
To come, here are some books I've purchased but have yet to begin reading:
That's it for this report. Any thoughts or questions?


[ad_2]