[ad_1]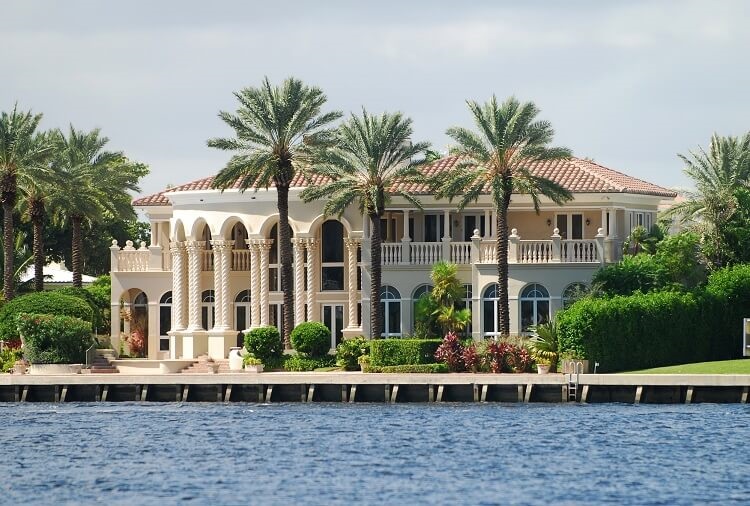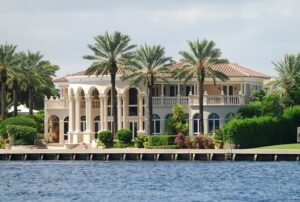 Today I have an update for you from a previous millionaire interview.
I'm letting three years pass from the initial interviews to the updates, so if you've been interviewed, I'll be in touch. 😉
Today we have Millionaire Interview 10.
You can/should read that post for specifics before you read this one, but here's a basic overview:
His original interview was posted on May 30, 2017
At that point, he was 52 years old.
His net worth was $2.5 million.
This update was submitted in June 2020.
As usual, my questions are in bold italics and his responses follow…
What's happened both personally and financially since the interview?
I'm pleased to report that the last three years have surpassed my long term goals.
As you may recall from my interview in May of 2017, I was the outlier among the ESI millionaires who amassed their wealth by maximizing all three aspects of the ESI formula.
Knowing I was having trouble with the "E" portion of the formula, I pivoted to assets over earnings by setting a goal of purchasing ten income properties over ten years.
After hitting the goal early, I decided to do it again. Fortunately, I screwed up and ended up purchasing over thirty properties over twenty-two years.
At the time of the interview, my net worth was the following:
Assets
Residential Income Properties $7,370,000
Business Value $200,000
Roth IRA $12,700
Other assets $69,345
Cash $108,120
Escrow for upcoming project $38,606
Total Assets $7,798,771
Liabilities
Credit cards/lines of credit -65,841
Fixed mortgages -$5,210,572
Total debt -$5,276,413
Net Worth $2,522,358
Here is where I'm at today:
Assets
Residential Income Properties $8,763,400
Business Value $200,000
Roth IRA $40,000
Other assets $78,446
Cash $428,067
Escrow for upcoming project $38,606
Total Assets $9,548,519
Liabilities
Credit cards/lines of credit -$89,147
Fixed mortgages -$5,430,619
Total debt -$5,519,766
Net Worth $4,028,753
Due to a series of strategic steps and a healthy dose of luck, I was able to break the $4 million barrier by focusing on three themes:
Principal pay down on mortgages by residents.
Real estate operations and forced equity.
Debt snowball.
In my experience, real estate investors gloss over the power of principal pay down when it comes to wealth accumulation. Sure, it's not sexy to tell people your mortgage balance is dropping by $200 per month. Yet, if you are a buy and hold investor with multiple mortgages like me, it sure adds up.
The vast majority of my loans are under 20-year terms now. As my residents continue to pay the mortgages, the loan balances continue to drop, and my equity position snowballs.
The beauty of principal paydown is it does not require the market value of your holdings to increase. I view it as a forced savings account.
As long as I take care of my portfolio and residents, I'm able to increase my net worth by $250,000 a year, assuming the real estate market holds steady-excluding any appreciation or savings on my part.
On a side note, the value of my ten duplexes portfolio peaked around 2006, dropped by 20%, and flatlined for almost ten years. Now it's finally recovered and heading higher. The whole time I wasn't worried. Rents were rising, and all my mortgage balances continued to drop.
Next, come operations and forced equity. Let's talk about operations first.
Over the last three years, I've invested in software and people to help me free up time and improve cash flow. The software frees up countless hours that used to be a significant time suck for me. I can e-sign leases, collect rents, and text work orders from my mobile devices. If I'm sitting on a beach in Florida, I can experience the iPad millionaire lifestyle without worrying about my business.
True story. The other day, my daughter's boyfriend asked me what would happen if I couldn't work for a month. He and my daughter think I'm a workaholic since they always see my coming and going on the weekends. Little do they know that my idea of relaxing on a Sunday is mowing lawns and tinkering on my portfolio.
I responded, nothing due to my real estate holdings. My income wouldn't drop, and my net worth would grow since my residents are paying off my mortgages. I could retire today, but love what I do.
He thought that was cool.
Outside of real estate operations is forced equity. Forced equity involves taking a 5+ unit multi-family property and repositioning it for a higher purpose. Like a private equity firm, you look for a family-held business that is running steady and could be improved via streamlining operations, capital infusion, or repositioning the asset for higher returns. In many cases, you are doing all three at the same time.
In my case, I picked up another eight units from some tired landlords over the last three years and created another $150,000 in forced equity with only $65,000 down.
The third strategy is a term everyone is familiar with-the the debt snowball.
Two years ago, I was doing a deep dive on my financials and discovered I could free up around $5,300 per month by paying off my credit cards and lines that were used for capital improvements and acquisitions.
In the past, if I were looking to increase my cash flow, I'd simply buy another multi-family. Being that good deals were scarce, I decided to take a look at my balance sheet to see if I could engineer some excess cash flow. Eliminating $5,300 per month in expenses was like buying another 15 unit apartment building!
The first debt was a business credit card with a balance of $3,000 or so. I decided to send an extra $500 per month. Once this card was paid off, I attacked another debt. Over the ensuing years, my additional snowball payment continued to accelerate from $500 per month to $6,800 a month.
Today, I send over $11,000 per month (snowball payment plus minimum payment) and will have all short term debt and equity lines of credit paid off in less than two years. Once the snowball ends, I will use the money to cover college and then add it to my stock portfolio to enhance diversification.
What's better?
Funny, you should ask. I was journaling about this the other day.
I am blessed. My girls are healthy, and I'm in a beautiful relationship with my partner in crime. I like to chide her that she is smarter than me since she has a Masters from Northwestern. We've been together for 15 years now and plan to retire soon. Technically, I will never retire since I love my work.
My work-life balance is spectacular. While I enjoy my work, there are some days where It feels like work. That's when I decide to check out early and work on my hobbies or take my dog for a hike.
Later, I will head to my favorite bar that has a secluded patio overlooking a lake and grab a pint and journal on my Ipad App. It's a good way to count my blessings.
Oh….my youngest daughter turns 18 soon. This means I won't have to pay child support. After making payments for more than 15 years, I'm excited to put this expense to bed, especially since my daughters have been living with me ninety percent of the time over the last three years.
What's worse?
Tough question. I'm an optimist and have always viewed challenges as opportunities to learn and grow. As the 'ole Chinese proverb goes, "A crisis is an opportunity riding the dangerous wind."
I guess it would be the Covid-19 pandemic. As the animal spirits where stirring last summer, I decided to prepare for the worst by raising cash. The yield curve was inverting, and too much money was looking for higher returns.
Having weathered the 2008-2009 financial storm, I knew the lending environment would dry up, and my rental and financial advisory business would face another crisis if we hit a major recession.
Who would have thought the yield curve would end up predicting Covid-19?
It's deja vu all over again!
Thanks to the Fed's massive stimulus, my residents continued to pay their rent, and I didn't have to tap reserves. Moreover, unlike the previous crisis, mortgage forbearance became a new buzz word.
I just wish they had this back on '08 when I was struggling to make ends meet. While I haven't had to head down the rabbit hole of forbearance, it's an excellent backstop.
The stock market is another story. Just like 2008-2009, I'm dealing with panicking clients and having to work twice as hard as before. I wake up early to check the futures market and prepare for an onslaught of calls from nervous clients. Fortunately, the market has recovered, and I'm no longer glued to CNBC, watching the train wreck unfold in the stock market.
In March, my little Roth dropped 40% in no time at all. I decided to fully fund it for the year back when the Dow was around 22,000. Now it's recovering from down 37% to only 7.8% due to buying in while everyone was selling.
Never waste a perfectly good crisis.
These days, you will catch me wearing a face mask whenever I show apartments or head to the store. I've also picked up a new habit. Instead of shaking hands, I bow whenever I greet people. Opening doors and pushing elevator buttons can be a challenge. I would never have thought I would become a germaphobe.
Despite the Governor's relaxed COVID restrictions, I'm still preparing for the worst, while hoping for the best. If we get a COVID resurgence and stop the extra $600 per month in stimulus checks for the unemployed, things will get ugly fast. This is why I'm sitting on $400,000 in cash.
Outside of business, my girlfriend and I had to postpone our house hunting trip to Florida. We have already narrowed our sights on the East Coast of Florida after exploring various warmer weather locales.
Adios Midwest winters!
As I write this, I can't help but laugh at this first world problem. "Oh no, I had to postpone a trip to shop for a coastal property." LOL!
Our strategy over the last five years has been for me to take a trip with my kids to a destination we consider promising. Like Ferdinand Magellan, if it looks good, I report back to the crown.
Next, we book another trip without my kids to see if she likes it. So far, I'm batting zero as she continues to come up with reasons why she doesn't like the various areas I've explored.
Frankly, I could live in a tired condo on the beach, like the one I found for sale in Cocoa Beach for $250,000, and be perfectly content.
Unfortunately, she wants a house with space for future grandkids to visit and an ocean view. Yep, she's the smarter one.
I'm hoping we can find a deal with an accessory unit to Airbnb to help offset the cost of purchasing a place near the beach.
On a brighter note, one of the benefits of the pandemic had been no dining out. My youngest daughter is cooking up a storm, and we are having some nice family dinners. Better yet, my entertainment budget has dropped faster than the S&P 500 index in March. I'm using the savings to enhance cash reserves.
Any new future plans that are different than what you had thought back then?
As I mentioned before, I was hoping I would be shopping for coastal real estate by now. This is on hold till COVID ends.
I'm also easing back on real estate acquisitions. My new mantra is better is better; not bigger is better. I'm working on optimizing my portfolio while continuing to pay down debt and free up cash flow for retirement and upcoming college expenses.
Last year, I was touring colleges with my oldest daughter. She received several scholarships to various colleges and selected a friendly school in Michigan for both the curriculum and the cross-county/track program.
Not sure what happened, but suddenly, her plans changed at the last minute, and she decided to take a gap year. The next thing you know, I'm dropping her off at the international terminal as she boards a flight to New Zealand.
She picked the perfect time to travel. New Zealand and Australia have shown the rest of the world how to combat a pandemic.
I guess she picked up the wanderlust from me. I traveled extensively after high school and glad she decided to scratch the travel itch before she has to settles down in college or a career.
What's next?
College is the next significant expense. My two daughters will be attending around the same time, and I'm planning on using the rental cash flow to cover this big nut.
I will most likely travel to and from Florida during the kids' college phase as I manage the portfolio. I will also be looking for some larger multi-family complexes as part of a 1031 tax-free exchange.
The ideal property would cost around two to three million and would have access to professional property management. I can go from being the manager to overseeing the property managers.
On the net worth front, I'm keeping things conservative and will assume a growth rate of $250,000 per year. Gaining a million every four years without having to rely on the stock or real estate market appreciation sounds cool.
Thanks, ESI, for allowing me to post this update. I'm looking forward to the next three-year update and hope to report that my net worth surpassed $5 million by then.
Nothing better than a stretch goal to make you get up in the morning!
[ad_2]